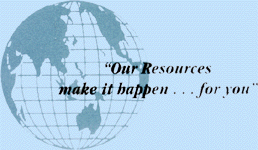 WE WILL NEVER BE SATISFIED UNTIL YOU ARE !!!
This website is your introduction to GOLDEN ARROW MARINE S.A., BANGKOK, THAILAND. It is not meant to answer all your questions here.
We only highlight the different benefits that you will enjoy. We would like to listen to your needs and we will then outline how one or a selection of GOLDEN ARROW MARINE's services will be designed to meet your requirements.
The tax free and freedom of Ownership benefits that you will enjoy are important to us. We help you gain these previleges.
We are frank with you. We are Open Registries specialists. We will tell you the benefits of using our services.
Here are a few high lights !!!
SHIPS REGISTRATION :


Ship's register directly with our Agency and Lawyers Panama, Liberia, Belize, Honduras, St.Vincent, Cambodia, etc.

We give document filing service as Filing Agents when you apply to get the permanent registry of your ship and we continued to follow up until you get your ship's permanent registry. We tell you from the first instant what are the costs and what can be the extra costs for delays and amendments in th registry, Ship's radio station license and minimum safe manning certificates.

We are doing Open Registries ship registrations for more than (10) years in Thailand. You do not need to waste time visiting by appointment at Consuls and Registrar offices waiting most of the day for a 15 minutes job. We register ships for you by fax and phone.